Welcome to SmartCommunity!
The community platform that gathers residents, employees, merchants, and trustees together, accompanied by a dedicated team!
My Community
A service that aims to connect users, organize events and solidarity actions, but also provide members with a real assistance service throughout their life experience within the building and the neighbourhood.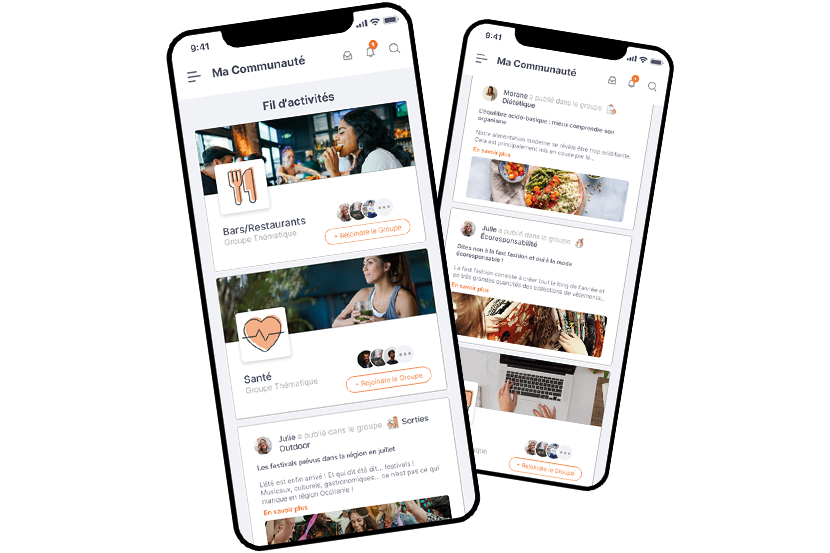 NEWS AND EVENTS OF YOUR RESIDENCE
To centralize your contacts with your trustee or your promoter: upkeep, general meetings, you know about everything!
Organize activities between neighbours thanks to our event schedule.
FACILITATION AND ACCOMPANIMENT
Inquire about your neighbourhood and your city, about interest themes, get advice to live better on a day-to-day basis: a legal question? Willing to get into sports? To have advice for your job search or your well-being?
To understand the benefits of consuming in a more eco-responsible way?

That's SmartCommunity! Because we have gathered a professional team together to accompany you (sports coach, dietician, lawyer, ecologist, psychologist, etc.). We are guiding you so that you are informed and feel better.


CONTACTS BETWEEN NEIGHBOURS
SmartCommunity is the link created between united citizens, who share, help each other, communicate. Therefore, you can directly exchange by private messaging, or on the platform's activity feed, by gathering around topics that you like.

Open chats, share pictures, videos and experiences!
Offer or ask for services to the community members: do you need a babysitter for the evening? Help with DIY or computer science? Are you looking for carsharing?
Get help, lend, borrow, give or sell!
They form real spaces of conviviality and exchange; and may have a specific theme and mood.

Access the availability schedule in a few clicks and book your shared spaces: common rooms, coworking spaces, meeting rooms, shared garden, etc.
CONVENIENCE STORES, LOCAL SHOPS
Our platform brings together merchants, employees and residents within the same living spaces, capable of linking up all the services offered: coworking, leisure, events, but also local products purchases.

SmartCommunity gives you direct access to your local shops!